Orange, VA – Our Main Location
Our Orange location is where it all started! In 2004, we opened our first location, right here in Orange and began the hard work of trying to become the best Mexican restaurant in Orange County! Right on the main strip of N. Madison Road, our Orange location is a convenient lunch stop or easy destination for a great dinner or drinks. Stop by today for an authentic Mexican meal!
Haymarket, VA
El Vaquero West is the number one Mexican Restaurant in Haymarket! Since 2009, we have been serving the most authentic Mexican cuisine in the Haymarket area. Family-owned and operated, El Vaquero West brings the authentic Mexican flavor to your dishes, as well as a fun, family-friendly atmosphere. Come by our Haymarket location today!
Locust Grove, VA
Our Locust Grove location is ready to serve all the hungry people of the Lake of the Woods and is the best Mexican Restaurant in Locust Grove. Right across from the Goodwin Drive shopping center, and less than 1/4 mile from the entrance to Lake of the Woods, El Vauqero Locust Grove is a convenient stop for anyone who wants the best Mexican food in the area!
Lake Monticello, VA
El Vaquero is the number one Mexcian Restaurant in Lake Monticello! Located just minutes from the entrance to Lake Monticello, El Vaquero is a great family dinner getaway, a good choice for a quick lunch stop, or the perfect place for a happy hour after a long day at the office! Come by the best Mexican Restaurant in Lake Monticello today!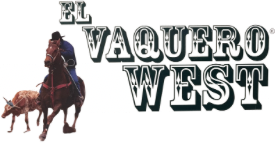 Hours
Monday: 11am – 10:00pm
Tuesday: 11am – 10:00pm
Wednesday: 11am – 10:00pm
Thursday: 11am – 10:00pm
Friday: 11am – 11:00pm
S & S: 11am – 10pm